At the beginning of this year, there was a massive shortage of COVID-19 tests, specifically rapid diagnostic tests. As the year has worn on, however, this shortage has significantly decreased and testing is more widely available. Additionally, as of January 15, 2022, private health insurers were instructed to reimburse Americans who purchase at-home rapid antigen tests. This has allowed many Americans to test themselves at home. Some are reporting negative COVID tests despite having COVID-19 symptoms. Here's what you need to know if you got a negative COVID test but still have symptoms.
What Are the Reasons for Getting a False Negative?
According to the CDC, antigen tests are less sensitive than polymerase chain reaction (PCR) tests. When one notices they have COVID-19 symptoms and uses an antigen test, a positive result may not indicate due to the lower sensitivity. Self-tests do not detect antibodies. PCR testing is one of the most preferred methods to test patients for COVID-19 disease, but there is a benefit to rapid at-home antigen tests when you want immediate results. For more information on PCR tests and rapid antigen tests, click here.
What Should I Do if I Receive a Negative At-Home Tests But Have Symptoms?
If you suspect you or someone you know has been infected, been exposed to COVID-19, or is experiencing symptoms and you receive a negative COVID test from an at-home rapid antigen test, you may want to take a PCR test. To locate a COVID-19 testing site, follow this link. To book an appointment with one of our specialists, follow this link.
What Should I Do if I Tested Too Soon or Too Late After Exposure? Can I Get a False Negative or False Positive?
Some self-tests are designed to be used in a series, which is also known as serial testing. You should try to repeat the test 24 to 48 hours later. Knowing that you received multiple negative COVID tests can be an indicator that you are not currently infected with COVID-19.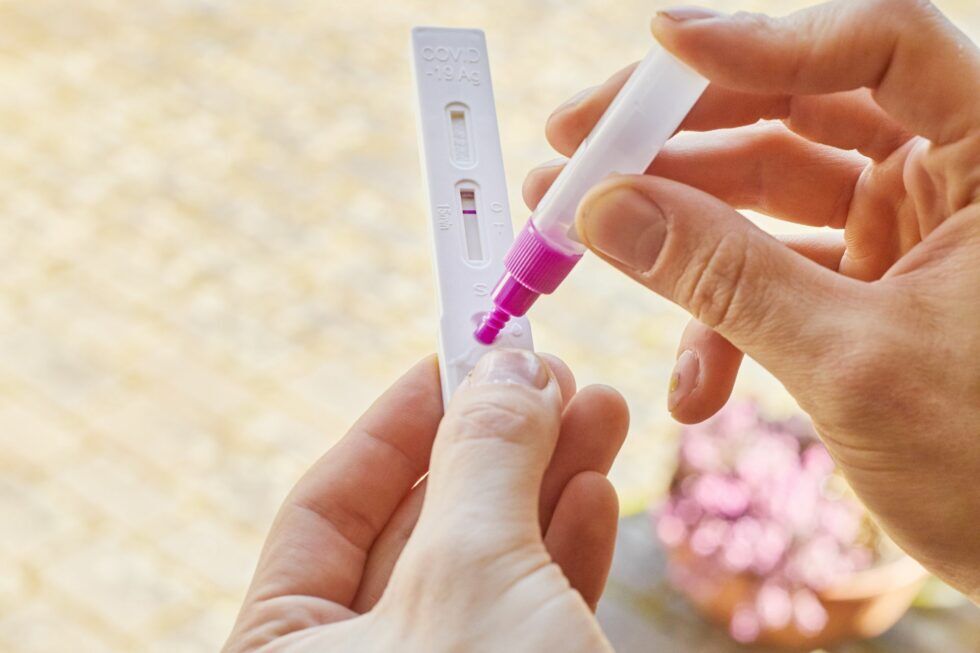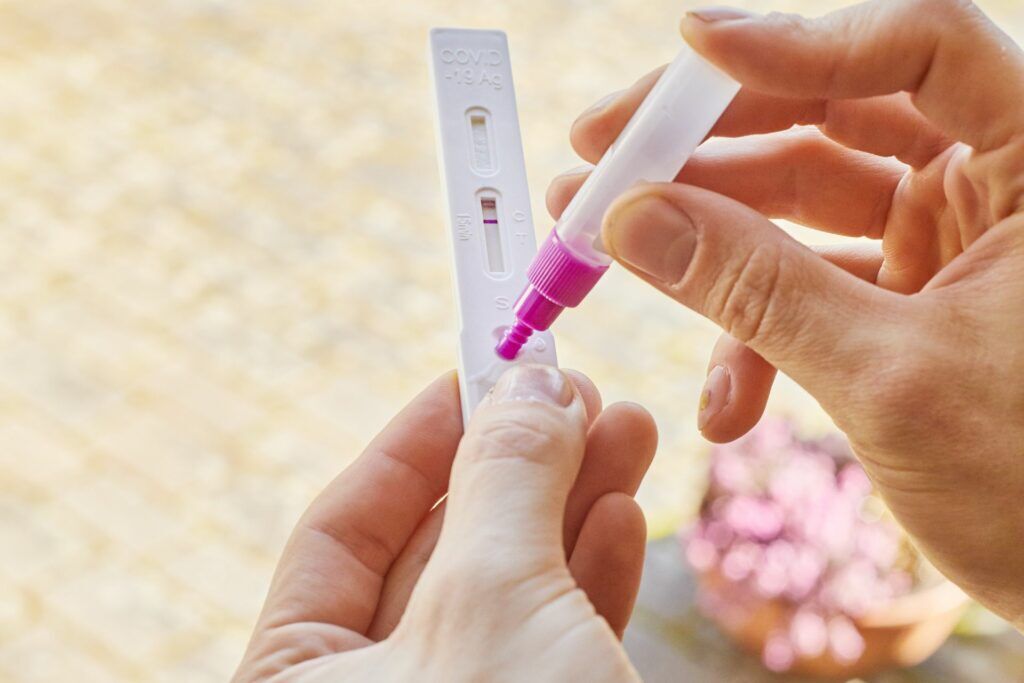 Why Should I Test With Mobile COVID Testing Rather Than Taking an At-Home Rapid Antigen Test?
If you suspect that you have been infected with COVID-19, have been exposed to someone with COVID-19, have symptoms consistent with COVID-19, and test negative with a home test, getting a more accurate and sensitive test like the PCR test could confirm that the negative result you receive is accurate. This will ensure you do not expose others or family members to a possible infection.
PCR testing is considered to be the gold standard of COVID testing, according to the CDC. These tests are known to be very sensitive, more so than the rapid antigen test. These tests are known to be so sensitive that they can detect fragments of the virus once a patient has already passed the contagious stage. If you do not have any symptoms but tested positive for COVID with a PCR test, it's best to talk with your healthcare provider to ensure you did not get a false positive.
Public health experts continue to preach the importance and value of vaccination, good hygiene, and continuing to practice physical distancing. Here's what we recommend:
Test often. Mobile COVID Testing in LA continues to offer

on-site testing services

and

LAX testing

for when you need to travel.

Get vaccinated for COVID-19. You can learn more about the vaccine's safety and effectiveness

here

.

Check the CDC's COVID-19

transmission map

and keep up to date with local authorities who can provide insight on COVID surges in your area.

Continue to practice self-responsibility with common COVID-19 precautions.
Mobile COVID Testing is eager to help you stay safe and healthy. Book an appointment with us today.