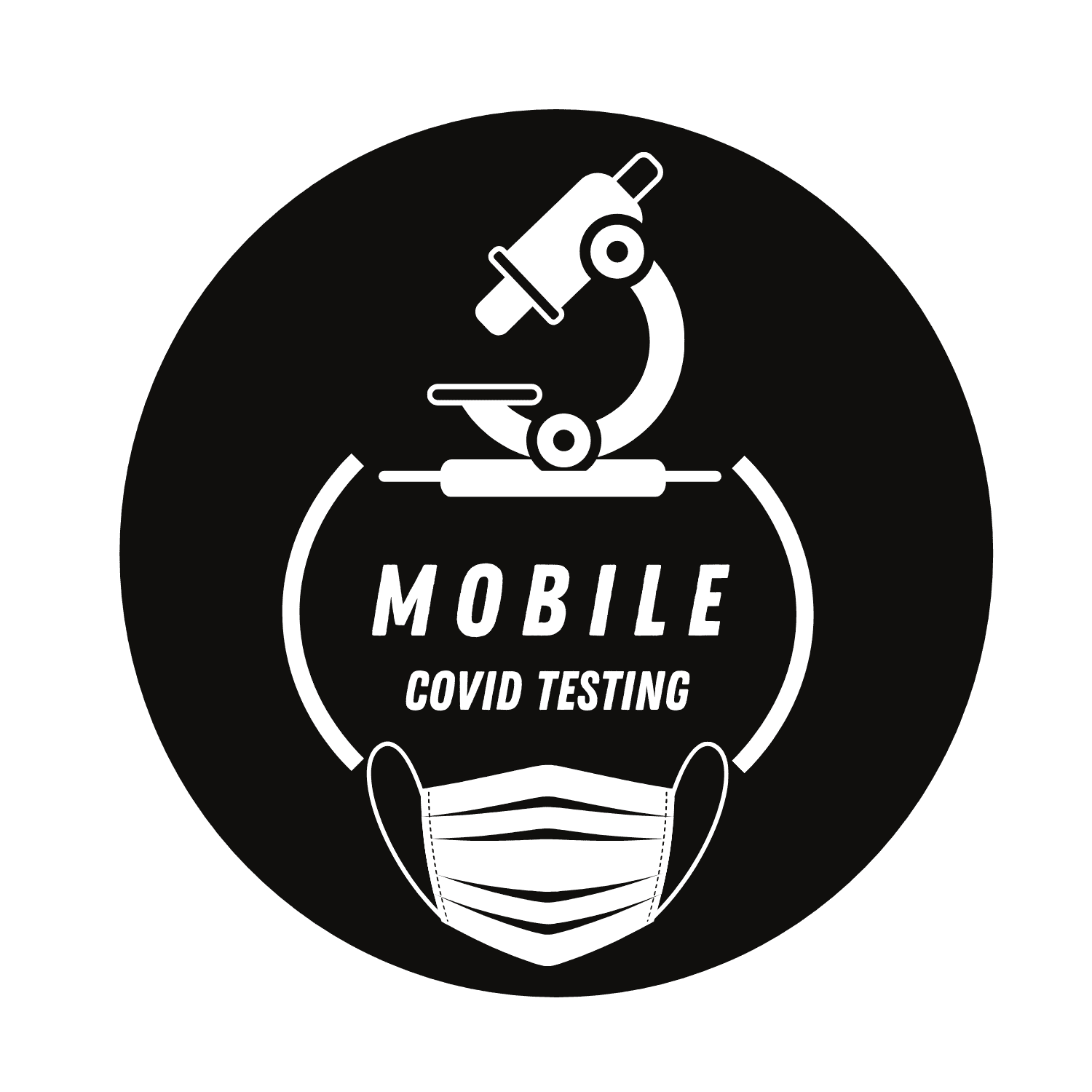 1-Hour Flight Clearance Testing
Receive a 1-hour PCR flight clearance test with Mobile COVID Testing services. We use oropharyngeal and nasopharyngeal swabs (oral and nasal) to collect nucleic acid from the COVID-19 virus. If you require a negative PCR test before your flight, book an appointment below for 1-hour results.
Get Tested Today
Contact Mobile COVID Testing today for COVID testing administered by professional medical staff and overseen by a doctor.
Hours
Mon-Sat: 7am-9pm
Sun: 9am-9pm
15-Minute Results
The rapid antigen COVID-19 test can provide results within 15 minutes, sometimes within 12.
1-Hour PCR Testing
Get results in 1 hour with a PCR (polymerase chain reaction) test before your flight.
Oral and Nasal Testing
Our PCR and rapid antigen tests can be performed using oral or nasal swabs.
Get a PCR test before your flight in the comfort of your own home, hotel, or even at the airport. Mobile COVID Testing offers mobile COVID-19 testing anywhere in the Greater Los Angeles area, including LAX. We'll administer your test as soon as possible before your flight and deliver the results directly to your inbox.
COVID Testing
for Businesses
Protect your employees and customers with regular on-site COVID-19 testing for your business. Our on-site COVID testing for businesses is the perfect solution for preventing the spread of the virus and keeping downtime as low as possible.
The State of California and Los Angeles County has a variety of COVID-19 requirements for events hosted inside and outside. Ensure your event or venue complies with local and state COVID-19 regulations to protect your attendees and employees.
COVID Testing for
Schools & Colleges
School districts and colleges can benefit from regular on-site COVID-19 testing from our team. Keep outbreaks to a minimum and ensure your students are able to learn without distractions. These services will also protect your employees and teachers.
Film and Media
COVID Testing
Protect cast and crew with on-site COVID-19 testing services for your film production. We are versatile in how we administer tests to your team. Our technicians operate closely with clients to ensure we meet their busy schedules at the right time. Get in touch today to learn more!
About Mobile COVID Testing
Mobile COVID Testing is committed to preventing the spread of COVID-19 through necessary testing. Our services help those who require a PCR test when traveling internationally or require results fast via an antigen or rapid test.
PCR Tests
The PCR test is known as the "gold standard" when it comes to testing. When traveling internationally, a negative PCR test is required. Get yours today!
Convenient Result Delivery
You can receive your results in just 24 hours after getting tested. Mobile COVID Testing delivers your test results directly to your email in time for your flight.
Anywhere in LA
Los Angeles is a massive city, but Mobile COVID Testing is capable of testing you anywhere: your own home, your workplace, or even the airport. We come to you!
Antigen/Rapid Test
The antigen test, also known as the rapid test, offers fast, reliable, and convenient results in your own home, business, or even your venue.
Within 12 Minutes
No matter where you are in the LA area, you can receive your test results in approximately 12 minutes with the rapid antigen test. Get it right in your own home!
Home Testing
We know how important safety and convenience are for our patients. That is why we offer in-home testing to those who don't want to risk leaving.
Our Professional Medical Team
Mobile COVID Testing is comprised of professional medical staff supervised by a doctor with an active medical practice. Each team member has years of experience working in the medical field across multiple disciplines.
When administering the COVID-19 antigen test, a medical staff member will insert a swab into your nasal cavity or throat. Then, our team tests the swab for specific proteins associated with the COVID-19 virus. This process takes about 12 minutes to produce results.
For the PCR test, your nasal swab will require more in-depth testing from our medical staff. They'll use a handful of laboratory tools and equipment to detect the virus. The results for this test typically take 48 hours, but we can expedite the process to 24 hours.
Why Choose Mobile COVID Testing
Significantly Safer
Instead of venturing out to receive a test from a facility or doctor's office, Mobile COVID Testing can travel to your home, workplace, or the airport to test you. Don't expose yourself to others who may have the virus. Let us test you right where you are.
Fast and Accurate Results
No matter which test you require, our team processes the results quickly for your convenience and safety. The PCR test can provide results in 24 hours, while the antigen test will take an estimated 12 minutes. These results provide accurate results promptly.
In Your Home or at the Airport
Our testing is convenient because we can test you anywhere. We can test you in your own home or at the airport for an upcoming flight. It doesn't matter. All you have to do is give our team a call. We'll arrive with all the necessary equipment to test you.
The Impact of Mobile COVID-19 Testing
Our Mobile COVID Testing team is here to help you get tested. Testing helps save lives because it prevents the spread of the virus. The impact our mobile covid testing services offer is significant because the way we conduct them helps prevent the spread. Offering in-home COVID testing helps you stay where you should be. There is no need for you to visit our laboratory. However, you can if you'd like.
The patients we test receive fast and accurate results in the comfort of their home, workplace, or even the airport. Don't stress about making it across the city or traffic. Give us a call, and we'll bring the tests to you. A professional medical team member will travel to your location and perform the tests. Depending on your test, you can receive them within 24 hours or about 12 minutes after.

Entire processes was amazing. The staff on the phone were kind, helpful and knowledgeable and the mobile tester was just as amazing. Would definitely recommend

Justin Bradshaw
2021-12-10
Very fast, friendly, and efficient. Came right to my hotel in less than an hour and had results about 4 hours later. Aiden was very friendly and quick. I made my flight because of them as the airport facility ran out of appointments.

Elias Constantopedos
2021-12-03
Wonderful service that was communicate, accurate and saved the day

Jasmin Gonzalez
2021-12-01
Their QR codes actually work unlike kaiser. Great service, amazing staff just fast and efficient service.

Beats driving anywhere to get this done. Very efficient.
Thank you so much!!! You guys was so quick and nice 🙏🙏

Looking for a quick result you can trust? Use them

Gari Karapetian
2021-11-05
Extremely easy to deal with. Appointment was scheduled quickly for the same day. Few hours later we got results in email. Thanks again.
Frequently Asked Questions
What types of tests are available at Mobile COVID Testing?
The team at Mobile COVID Testing offers two different types of tests: PCR and rapid antigen.
The PCR test is considered the "golden standard" and is the most accurate test available. It takes approximately 48 hours to get results, but we can get them to you in 24 hours when expedited.
The rapid antigen test takes about 12 minutes to generate results, which you can receive in the comfort of your own home, workplace, or anywhere else you might need a test.
How does Mobile COVID Testing send me the results?
PCR test results are sent via email or text, so you receive them on your phone.
In the case of rapid tests, it only takes 12 minutes, so you won't have to wait for an email or text.
Can I request multiple tests at once?
Yes! Our services are designed to handle multiple tests at once. We can test your employees, venue guests, or even your whole family. You can either call us or fill out the form to request the amount of tests you'd like.
What procedures do your medical staff follow to prevent the spread of COVID?
All of our medical staff are overseen by a doctor with an active medical license and practice. In addition, our medical staff has years of experience in the healthcare field. We also require all of our team members to follow strict CDC and WHO guidelines when meeting you in your home or workplace. They are required to wear masks and gloves when testing patients.
Can you Test me at LAX?
Yes! We can test you at LAX. In fact, we have a medical laboratory located nearby so that you may stop by, or our team can come to you. No matter the case, our team will provide you with the testing you request.
Schedule Mobile COVID Testing
Mobile COVID Testing is available every day of the week, so you can have access to our mobile covid testing when you need it. You can call our mobile team or fill out the form below to schedule testing. We travel to your location no matter how many people need to be tested. Let us test you at your home, office, airport, venue, or any other place in Los Angeles.